Learn-to-Curl February 18
Discover the hottest sport on ice — Curling!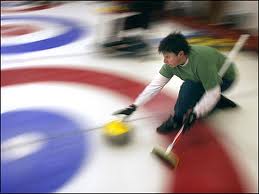 Come to the beginners clinic on February 18
from 9 AM to noon.  Cost is $5.  Please wear warm, comfortable clothing and bring an extra pair of clean athletic shoes to wear on the ice.
Attendees of the Junior Nationals will receive a 2-for-1 discount.  http://2012juniornationals.com/
Be sure to also sign up for the upcoming Learn2Curl two week mini-sessions in March!