Here's your chance to become a Certified Curling Instructor!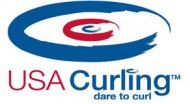 The US Curling Association Level 1 Instructor Course will be hosted by the Madison Curling Club from 9am to 5pm on Sunday, October 13th and taught by MCC members Mary Parker and Ed Sheffield. This class is intended for curlers who have the fundamentals down and want to learn how to share that knowledge with novice curlers.
Take this one-day course, which include both classroom and on-ice components, and complete at least 5 hours of time teaching your new skills and you will become a USCA Level 1 Certified Instructor.
This instructor program helps train club members to teach others to curl. This is particularly important as it helps our Club develop our "army of instructors" who have all learned the same way to teach curling.  It will help when we host school & corporate groups, as well as being valuable for helping your own team members every week.
Register online at: https://usca.sportssignup.com/

Registration deadline is October 9th.
See the Instructor Clinic Flyer here.