Join us for the inaugural MCC Mixed Doubles Bonspiel
November 8-9, 2013
8-end Games  -  Free Food, Beer and Soda!!
3 Game Guarantee  -  Pizza served after Friday draw
1 Game Friday Night   -  Bloody Mary/Mimosa Bar Saturday Morning
Up to 4 Games Saturday  -  Taco Dinner Saturday Night
Finals held at 8:00 Saturday night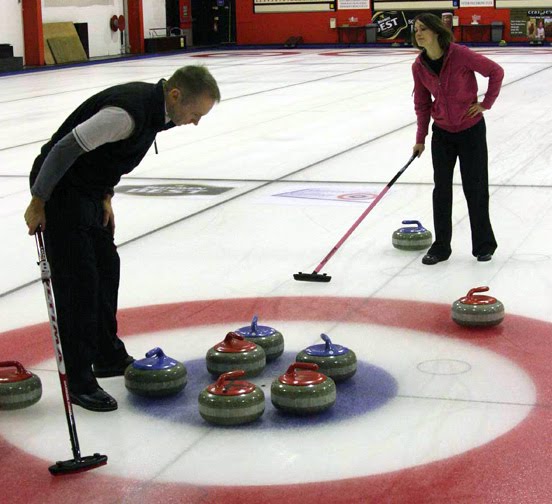 Instead of playing in teams of four, mixed doubles curling is for teams of two players – one male and one female (no alternate/spare player is allowed).
The game is played on the same sheets of ice as "traditional" curling.
Teams have only six stones each (instead of eight) and one of those stones, from each team, is prepositioned on the centerline before each end of play starts.
Player one delivers the first and last stones and player two plays the second, third and fourth stones. If they choose to, the two players may swap positions from one end to the next.
Sweeping can be done by both team members.
Each team receives 46 minutes of playing time and games are fixed at 8 ends – compared to 73 minutes and 10 ends for "traditional" curling.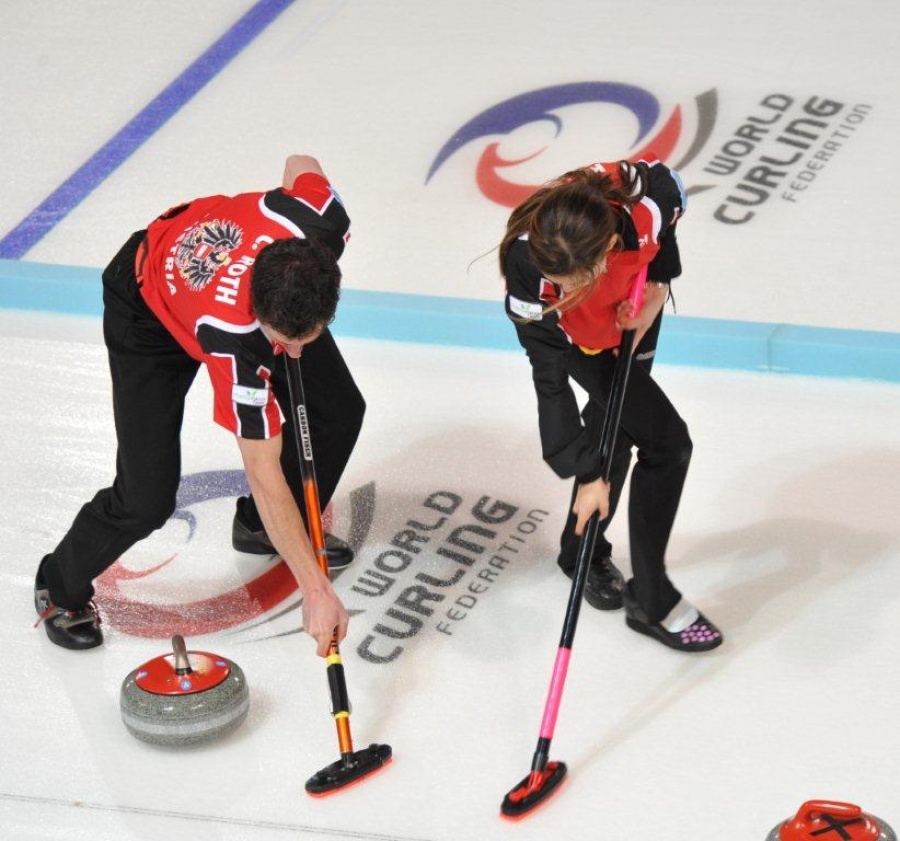 Please send any questions to kroynernberger@gmail.com
Download our flyer and entry form here – Mixed Doubles Bonspiel