An unprecedented 40 teams representing 14 clubs participated in this year's USWCA-sponsored Wisconsin Region 5 Year and Under Bonspiel held at the Madison Curling Club, January 16-18, 2015. The Madison Curling Club was proud to host this year's event and encourages those who are eligible to attend next year's 5 Year and Under which will be held at either Racine or Janesville.
Photographs below with results show the runners-up and winners in each of the 5 events. The winners are seated.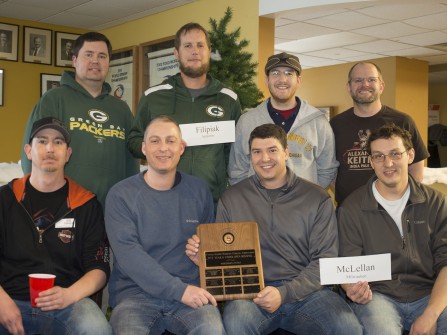 1st Event Runners-Up: Justin Filipiak, Ryan Mehlberg, Tony Markon and Todd Good, Appleton Curling Club
1st Event Winners: Nick McLellan, Chris Apel, Bob Sorheim and Greg Bell, Milwaukee Curling Club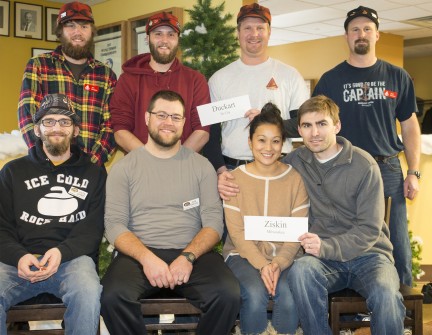 2nd Event Runners-Up: Kerry Duckart, Jess Duckart, Erik Duckart and Jon Duckart, Tri City Curling Club
2nd Event Winners: Gabe Ziskin, Justin Schmidt, Josh Krausse and Ali Ziskin, Milwaukee Curling Club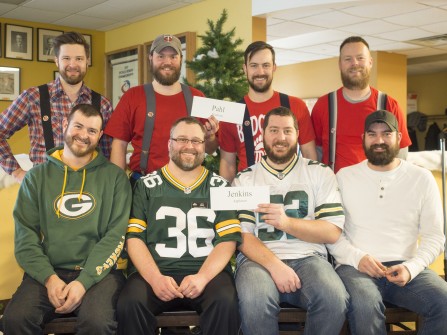 3rd Event Runners-Up: Doug Pahl, Jesse Peterson, Bill McGlynn and Nathan Schwantes, Madison Curling Club
3rd Event Winners: Patrick Jenkins, Jess Rank, Matt Stiltjes and Todd Mader, Appleton Curling Club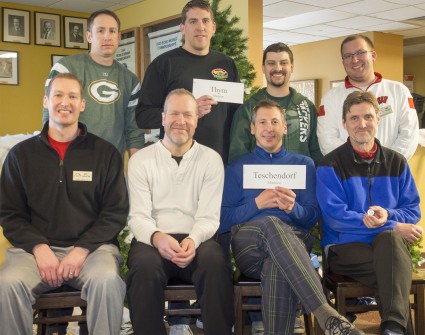 4th Event Runners-Up: Mike Thym, Joel Underwood, Tim Dingee and Zack Kerwin, Madison Curling Club
4th Event Winners: Kevin Teschendorf, Tim Schimick, David Burrington and Matt Augustine, Madison Curling Club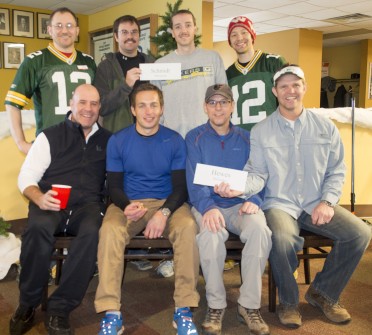 5th Event Runners-Up: Matt Schmidt, Nate Schloemer, Josh Wright and Ryan Schulz, Wauwatosa Curling Club
5th Event Winners: Evan Hewes, Craig Boggio, Aaron Nodolf and Ken Bowman, Milwaukee Curling Club
For other information, please go to the 5 Year and Under page on the USWCA website.